Benefits of 

Daily Exercise
A routine of daily exercise and physical activity are vital to living a healthy and happy life.
Some of the benefits of being physically active are:
You will have lower risk of heart disease, colon cancer and type 2 diabetes.
How to Start Daily Exercise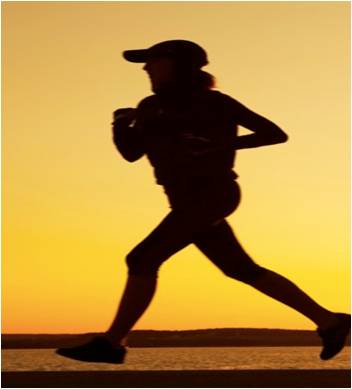 Everyone should create time for daily exercise- whether at work, home or during weekends. Simple exercises can get you started with physical activity- even for the person with the busiest schedule.
Organize your daily and weekly schedule and identify opportunities that can help you become more active. Every little bit of chance helps.
Try some of the following ideas and suggestions and come up with a few of your own:
At workplace or college;
Walk, cycle, jog, or skate to work or school.
If you find it too hard to exercise while at work, try exercising after work.
After work;

Stretch, walk on treadmill or stair climber, use hand weights, or ride a stationary bicycle while watching television, or listening to radio.
To ensure that you are ready for exercise wherever you go, keep a pair of comfortable walking or running shoes in your bag or car.
At home and on the weekend;

If you are physically able, clean your house, dust your cabinets, power-wash your siding, or clean your car instead of hiring it out.
Perform some sit-ups, push-ups/press ups, and pull-ups.

Play with the kids - dance to favorite music, splash in a puddle, tumble in the leaves, and teach them other kids' games.
Play soccer, basketball, racket ball, tennis, or squash among other games that you like.
Benefits of Regular

 Exercise
To this list add more exercises of your own and then come up with a daily exercise plan. You can have this in the form of a chart with the days of the week and the type of exercise/activity to perform. Have a day's target like- minutes per every activity.
Finally assess your self at the end of each day to know how you are performing.
Below see a simple exercise plan chart;

Exercise Related Articles
Return from Daily Exercise to Weight Loss Exercise