The Best Weight Loss Foods
What are the best weight loss foods? or which foods should I take to lose weight? Well, there is no one food that can ever make us lose weight, there is nothing like the best single weight cutting food.
You need to eat a healthy diet, and this means that you consume a variety of foods. Note that a diet's total energy must be lower than the energy used by the body.
1.Fresh natural produce
These are some of the best foods for weight loss since they are low in energy and low in sodium. Studies have shown that high sodium intake causes slight water retention hence gaining extra pounds of water weight.
2.Food with high water content
These foods are usually low in calories plus they increase your water intake into the body.
3.High fiber food
These are considered helpful when losing weight. The fiber fills up the stomach quickly and as a result you eat less, thus fewer calories are consumed.
4.Low fat foods
Fats have more than twice the amount of energy than protein or carbohydrates. Therefore if you consume less fat, you will naturally lower calorie intake which eventually helps to lose weight.
5.Nutritionally dense food
These foods may increase energy levels and give you more desire to exercise. B vitamins are some of these foods.
Below are some of the best examples of weight loss foods;
Vegetables, Fruit, Wholegrain foods, Legumes, Fresh fish, Boiled brown rice, Baked potato, Oranges, Spinach, Carrots, Tomatoes, Mangoes, Pumpkins, Cauliflower, Banana and onions, Watermelon, Broccoli and Pink grapefruit.
Others Weight Loss Foods
The following are other foods for weight loss. These weight loss foods can be consumed by people of all ages.

Lean Beef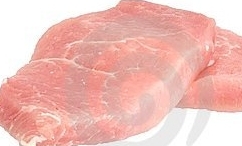 This is meat with less fat in it. Fatty meat is high in saturated fats and cholesterol.
By selecting leaner cuts of meat, skinless poultry and lean ground meats, you can cut down on your intake of harmful fats.
Soup
A cup of chicken soup is as appetite blunting as a piece of chicken: That was the finding of a Purdue University study with 18 women and 13 men.
Why? Researchers have speculated that the simplest soup can satisfy hunger. This is because the brain identifies it as a filling.
Pears
They're now recognized as having more fiber, thanks to a corrected calculation by the U.S. Food and Drug Administration. At six grams per medium-size pear, they're great at filling you up.
Apples come in second, with about three grams per medium-size fruit. Both contain pectin fiber, which decreases blood-sugar levels, helping you avoid between-meal snacking.
This may explain why, in a Brazilian study that lasted 12 weeks, overweight women who ate three small pears or apples a day lost more weight than women on the same diet who ate three oat cookies daily instead of the fruit.
Eggs
Eggs are another weight loss foods. They are full of protein hence they will help you feel full a lot longer.
A multicenter study of 30 overweight or obese women found that those who ate two scrambled eggs (with two slices of toast and a reduced-calorie fruit spread) consumed less for the next 36 hours than women who had a bagel breakfast of equal calories.
Other research has shown that protein may also prevent spikes in blood sugar, which can lead to food cravings.
Hot Red Pepper
Eating a bowl of spicy chili regularly can help you lose weight. A Japanese study showed that after eating red pepper during breakfast, 13 women ate less than their usual lunch.
Capsaicin is an ingredient present in the pepper that helps to suppress appetite.

It is my hope that these weight loss foods will help you to achieve your weight loss goal. Choose the food combination that pleases you; always make sure that its balanced.

Weight Loss Related Articles
Return from Weight Loss Foods to Weight Loss Exercise
Return to Nutritional Supplements Home